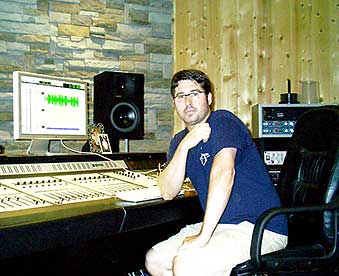 Bart Rose

The facilities at Bart Rose's Fort Worth Sound may be new, but Rose himself is no stranger to the business. He has spent the last 20 years producing bands and honing his skills as a recording engineer.
"It all started when I was practicing guitar, preparing to be a rock star," Rose remembers. "My stepfather was very supportive. He would challenge me to bets on whether I could learn to play a particular song or guitar solo. When I was 19, we had a bet on whether I could learn to play Eddie Van Halen's 'Eruption.' If I learned it well, [my Christmas present would be a] Carvin Half-Stack amp setup. If I lost," he says, "I would have to make a naked midnight jog through the neighborhood wearing nothing but cowboy boots."

Rose stepped up to the challenge and won the bet, but the stakes ironically changed in a way that would also change his life. "At some point before Christmas," Rose notes, "my dad asked what I thought about receiving a drum machine and four-track cassette recorder instead. I thought that would be a great way to start recording my own stuff, so I agreed. I started recording my own songs, got four of them featured on Q102's Texas Tapes, and it all went crazy from there. I was bitten by the recording bug."

Rose spent several years under the name First Street Audio, where he recorded and produced many of Fort Worth/Arlington's best-known bands. On January 1, 2008, he moved to his new, high-tech facility on Main Street in Fort Worth and changed the name to Fort Worth Sound. Rose and his assistant, Michael Garcia, spent the first week wiring things up and familiarizing themselves with the rooms. By the second week of January, Noah and Lester from Pillar were in studio, producing One Minute Halo's first full-length record.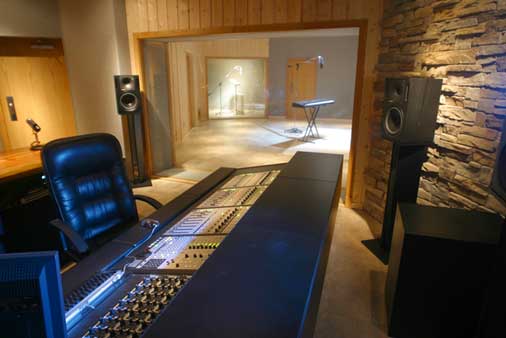 It has been a steady stream of business since then — from noteworthy clients, at that. "Most recently, we hosted The Toadies for their new record, No Deliverance," he reveals. "Michael and I assisted, while David Castell (Burden Brothers, Blue October) produced. Other past and present clients include Buddy Miles, Valeyra, Little Green Men, Travail. No Scope, Determination, and the list goes on..."

Rose's impressive ear for intonation and balance is one reason for Fort Worth Sound's growth. Another is the great rooms and first-rate equipment they offer. The main weapon is a Pro Tools HD3 rig on a Mac G5. The mixing console is a Digidesign ProControl with 24 faders.

"The Pro Control is an amazing console as it allows you to get your hands off the computer mouse more and turn real knobs and move real faders like an analog console," Rose explains. "The difference is, with a control surface like ProControl, everything is automatable and recallable. This type of mixing saves hours of time if a mix ever needs to be recalled and changed for any reason."

The studio also offers both tube and solid state outboard mic preamps by Avalon, Universal Audio, Great River, Vintech, Trident and more; compressors and EQ by Manley, Empirical Labs and Waves; plus over 50 microphones, from tube to ribbon to standard dynamic mics by makers like Neumann, Royer, AKG, Sennheiser, Audix and others. "To put it short," says Rose, "we have a mic for every job."

For booking and contact information, as well as a complete equipment and client list, visit fortworthsound.com or myspace.com/ fortworthsound.